Why they always tried to send me on the wrecker trains!
Thank you for your interest in me as a person.
I started my railroad career as a Brakeman on the Great Northern Railway in 1960 (at age 18). It was seasonal work at the GN because of the Summer Ore shipping season. When I hired out my seniority number was 246, when I quit after nine years it was under 100. The first year that I worked there, there were eighteen to twenty crews in the Ore Pool, and twenty crews working on the Mesabi Iron Range. The last year that I worked, there were eight crews on the range and six to eight crews in Ore Pool. It seemed that every year, with the decline in jobs, I either lost seniority, or stayed status quo. If I had stayed with the GN I would have been number one in seniority for the last fifteen years of my career. With the increases in my family size I needed a steady income. In the nine years that I worked there the most I worked in any one year was nine months. Many of those years I drew out almost all of the six months unemployment benefits that I had qualified for. That's the reason I hired out on the Soo Line in October 1968 when I was cut off the board at the GN. This would be the first time that I worked regularly in the winter, or all year for that matter. While at the Soo I worked year around except for three or four months during a steel strike in Nineteen Seventy-Two. The Soo provided a steady income that has raised my family and Iím grateful for that. I was injured in Nineteen Ninety-One and have been on Disability Pension since. Iím married and have five grown children who have provided six Grandchildren.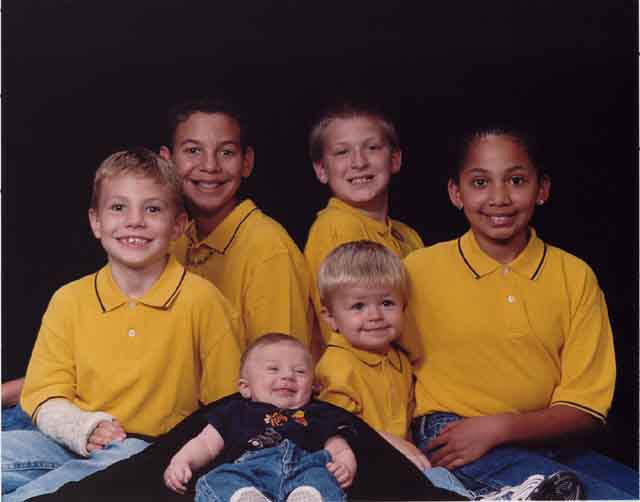 Current hobbies include computers, stained glass, bench rest shooting, firearm rebuilding and woodworking.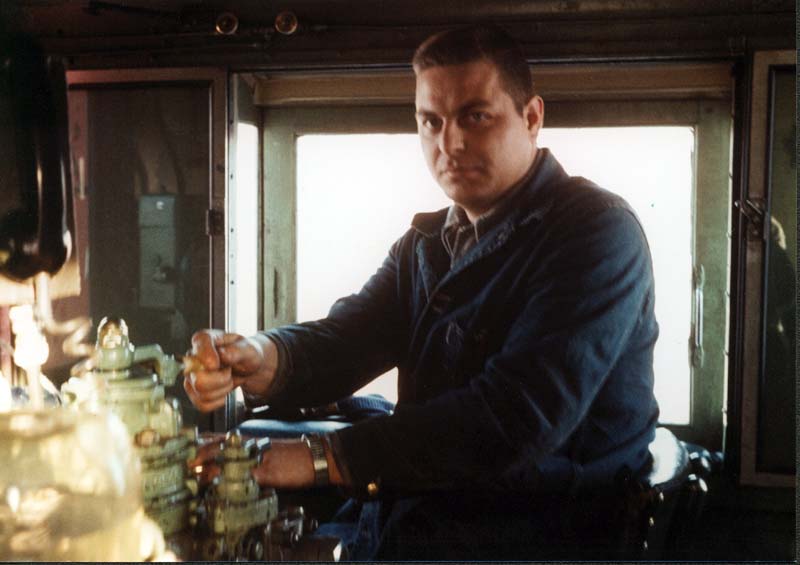 Learning to operate the engine in 1969
Tracks that I have worked on
As a Brakeman on the GN (April, 1960 - Oct. 1968)
Superior, WI to Cass Lake, MN
Superior, WI to Minneapolis, MN
St. Cloud, MN to Brook Park, MN
Brookston, MN to Kelly Lake, MN
Kelly Lake, MN to Hibbing, MN
Kelly Lake, MN to Gunn, MN
As a Passenger Brakeman on the GN
Duluth, MN to St. Paul, MN
On the Soo Line - Hired out 10/16/1968 Promoted to Engineer 07/11/1970
Superior, WI to Thief River Falls, MN
Superior, WI to Glenwood, MN
Superior, WI to Stevens Point, WI
Superior, WI to Ewen, MI (as a Fireman)
Bergland, MI to White Pine, MI (as a Fireman)
Superior, WI to Minneapolis, MN
Superior, WI to Ironton, MN (Ore Trains)
Mine Spurs (Ironton to - Rabbit Lake, Loretta Mine and Riverton)
Minneapolis, MN to Glenwood, MN
Minneapolis, MN to Weyerhaeuser, WI
Mason City, IA to Clinton, IA (detour train over CNW tracks)
Mason City, IA to Dubuque, IA
Mason City, IA to Austin, MN
Mason City, IA to Spencer, IA
Austin, MN to Wells, MN
Longest Train - 269 cars from Cass Lake, MN to Superior, WI - GN (as a Brakeman)
Most number of cars - 300 Ore Cars (Being sent west for sugar beet loading) Allouez to Cass Lake - GN (as a Brakeman)
Heaviest Train - 256 Ore Cars Nashwauk to Allouez - GN (as a Brakeman)
Heaviest Loaded Car - 773-ton cylinder on the Asea Brown Boveri 36-axle Schnabel Car (as an Engineer)
Soo Line - Ore Train from the Cuyuna Range 162 cars (as an Engineer)
Soo Line - Longest Train 188 cars Brooten Line (as an Engineer)